Hey guys!
So sorry I haven't done a blog post for a week, i'm not slacking already, honest! Its because I went home from uni for the week and couldn't take my SLR with me, and to be honest I was having a nice week off before starting the term again!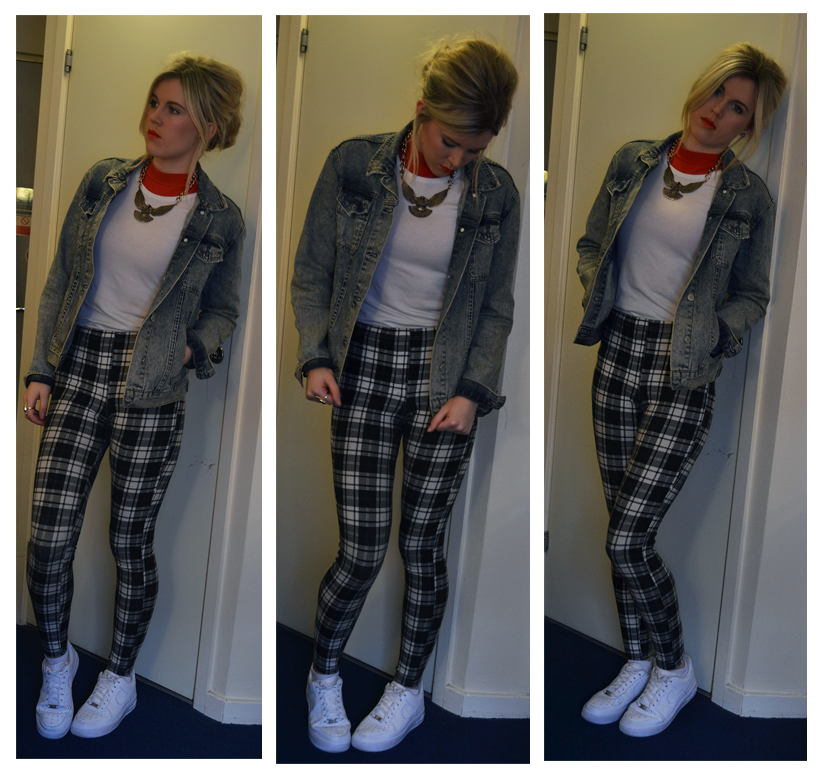 Denim Jacket, Orange Crop Top, Leggings and Necklace - Topshop
White Long Sleeve - Dorothy Perkins
Shoes - Nike Air Force 1's
Watch - Leather Casio
Ring - Miss Selfridge
This is just a quick outfit of the day post for you, I'm in a three hour break from lectures at uni so thought I would do something productive.
Now I know the majority of this outfit is from Topshop, this will probably crop up a lot in my posts as I worked there for 2 years before coming to uni, and still go back at christmas etc. So a lot of my clothes do tend to be from there as you can't say no to the discount and uniform!
Anyway I better get ready to pop out to uni again..
Would be great to hear of some ideas for any future blog posts from you guys?! :)