Just a quick outfit post for you!
This jumper come's very handy in this cold weather, I love the dip dyed effect on it!
I look pretty terrible in these pictures (was a teeny bit hungover!) but had to go into lectures at uni so thought I may aswell take a few photos.. (I only got time to take these few so sorry there aren't very many)
The shoes are a lovely sale purchase I got a few weeks ago, I absolutely love them! £25 from River Island. I'm not a heel wearer at all, constantly in flats/trainers, but these are so comfy and I don't feel as though I'm wobbling about wearing heels!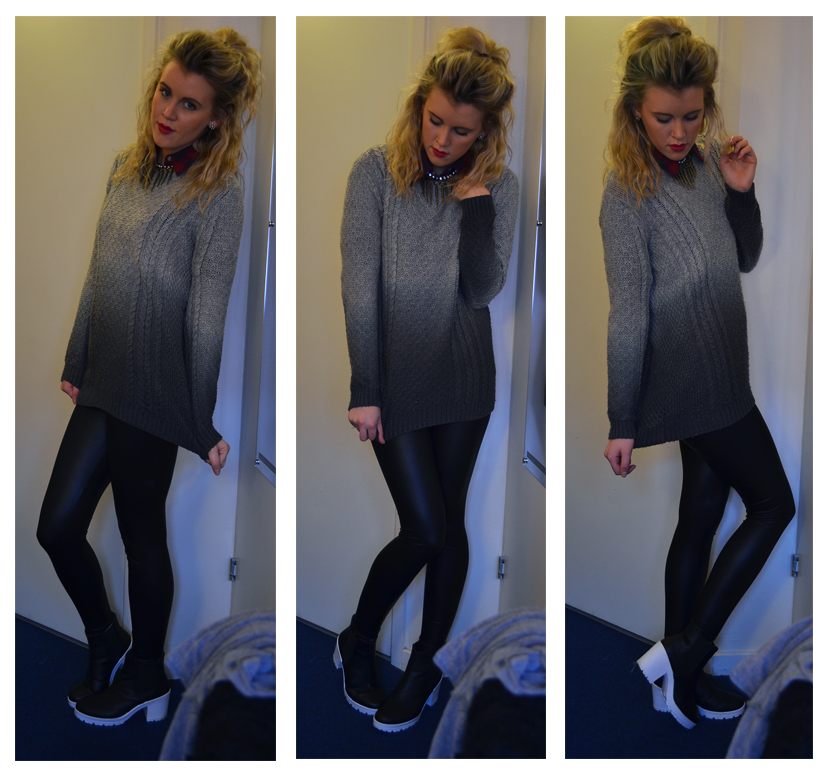 Jumper - Topshop
Shirt - H&M
Necklace - Primark
Leggings - Topshop
Boots - River Island