Hey everyone! So i was stuck indoors in the rain today with nothing to do, so thought I would brighten the day up with some summery/spring themed nails! Going slightly against the weather right now but fingers crossed the rain we've had every day for weeks will disappear soon! (Wishful thinking considering it's january..)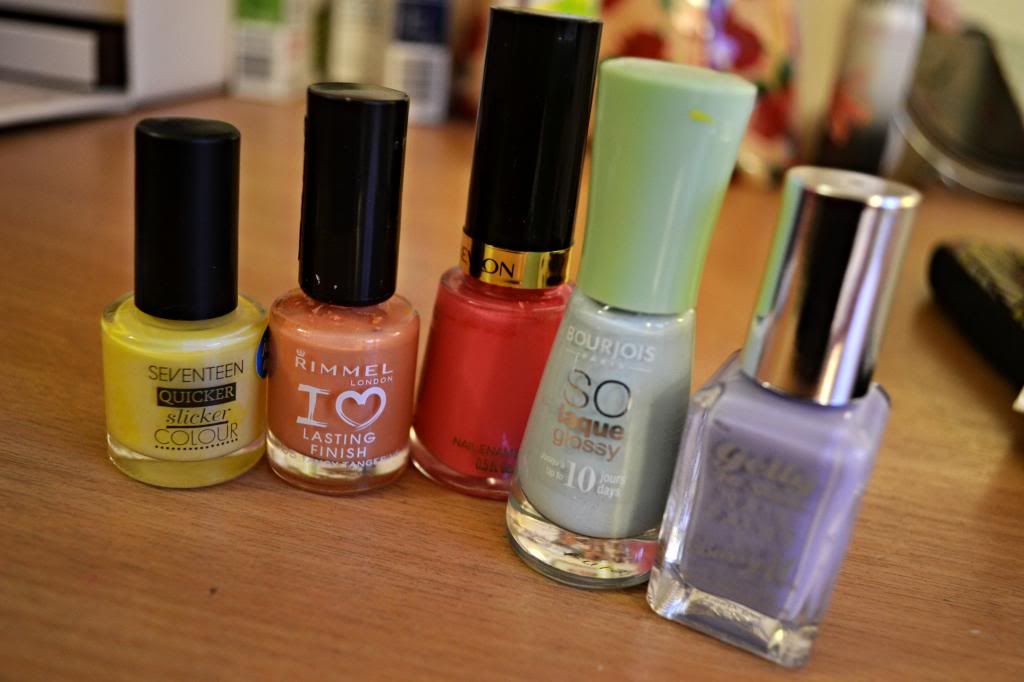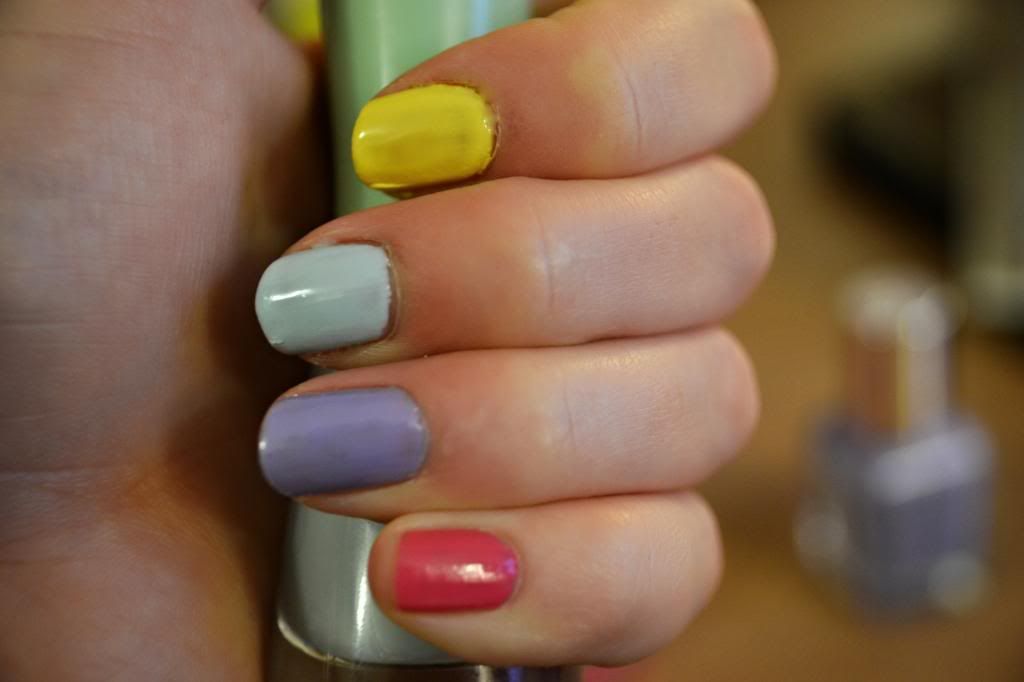 1.) First off I d
ecided on a selection of my pastel nail varnishes, and applied different colours on each nail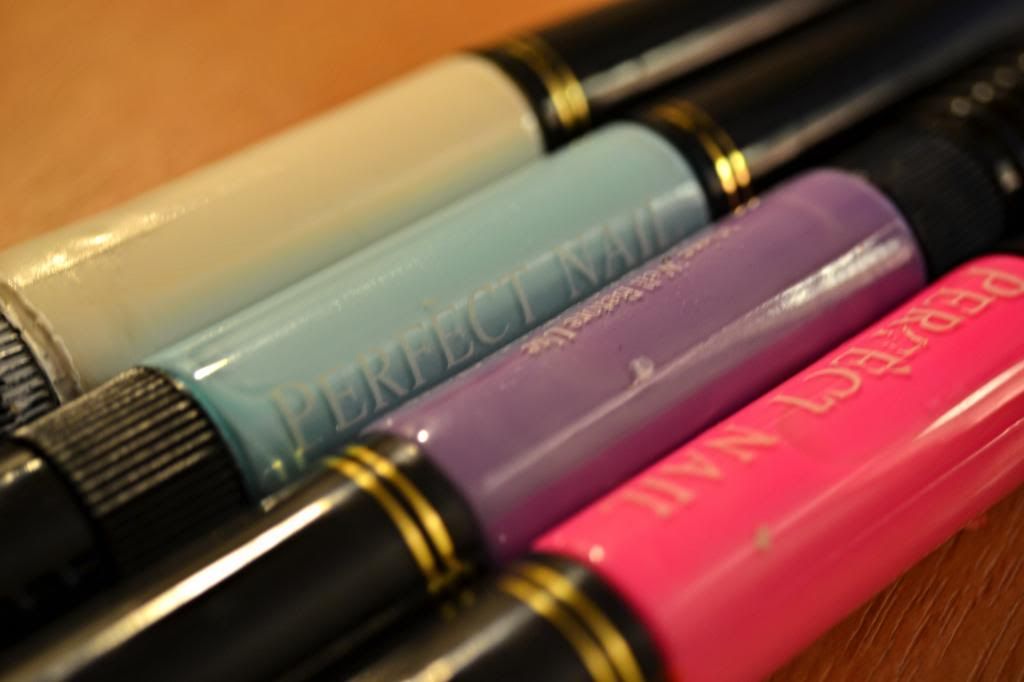 2.) Here I used my nail art pens to dot around circles into flower shapes like the one above, I then used a different colour for the middle of the flowers
3.) Once I'd finished drawing in the flowers, I applied a drying top coat, and here's the finished result!
This look is probably far too bright and colourful for this time of year but there we go!
It does require a steady hand and these definitely aren't perfect, but I love experimenting with different nail designs and I'm sure you'll be seeing more as the year goes on..
Would be great to hear or see some more nail art designs for me to try out, or if you've tried any then send me a link and I would love to take a look!