| | |
| --- | --- |
| | So a third outfit of the day this week, am definitely getting a bit too excited about my new tripod haha. Thought I may as well make the most of it! |
Went off to town today in search of a mini suitcase for travelling back home from uni, I always end up lugging about 3 different bags from my arms and bashing into people with them which is a nightmare..
So I found smallish (kind of medium) sized black case in Primark for just £10! It didn't make any sense as the smaller one which I wanted was £25, so thought I may aswell go abit bigger for the money off!
Anyway enough rambling about that...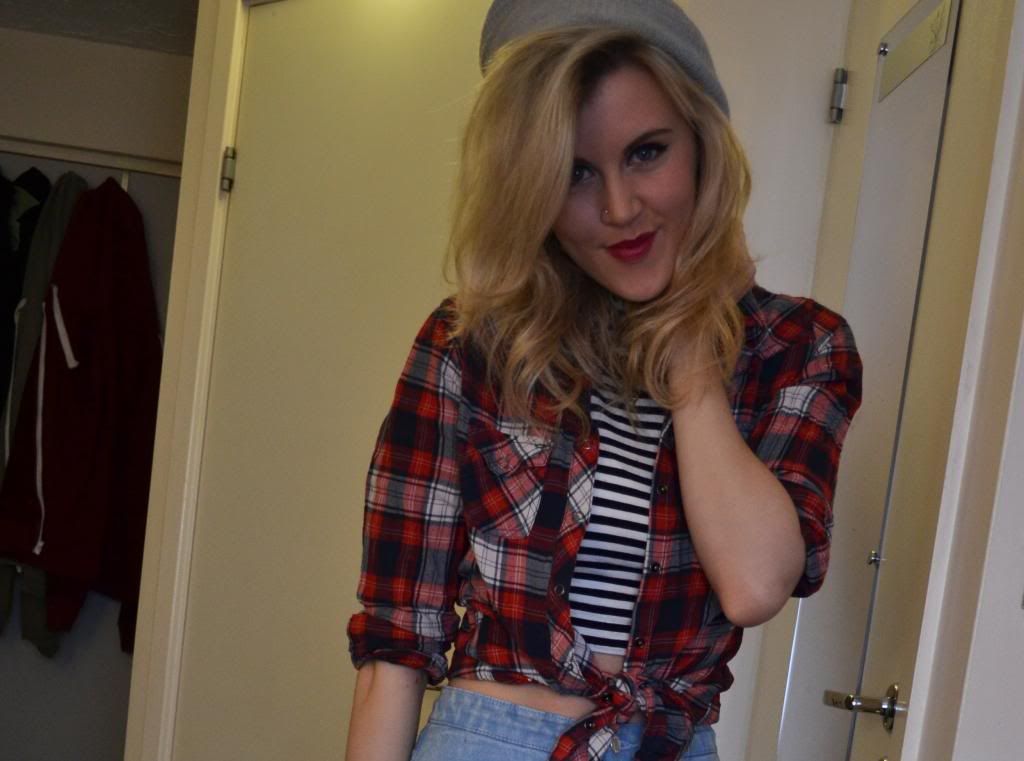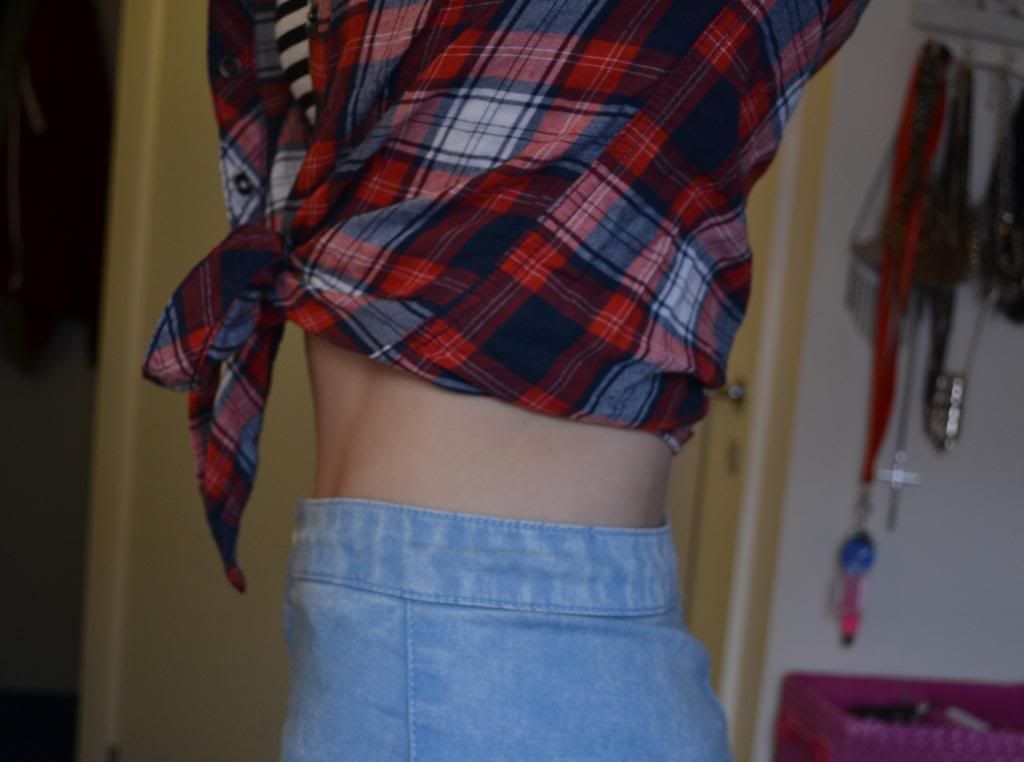 Hat - Topman
Striped Crop Top - Miss Selfridge
Shirt - H&M
Necklace - Present for christmas
Jeans - Topshop Joni's
Shoes - River Island
Lots of post's planned for next week! I have uni from Monday-Wednesday then I am off home wednesday night until sunday, so I can put my case to good use!
Hope everyone has had a good week :)