Today's post features a variety of handmade necklace's, all designed and made by my sister Katy, who is currently in her final year at university studying Design Crafts.
The triangles are made from scratch out of copper and enamel, and t
hey are currently being sold in a boutique in Leicester called 'Watch This Space' retailing from £16.00 - £24.00
Here are three different designs from this collection..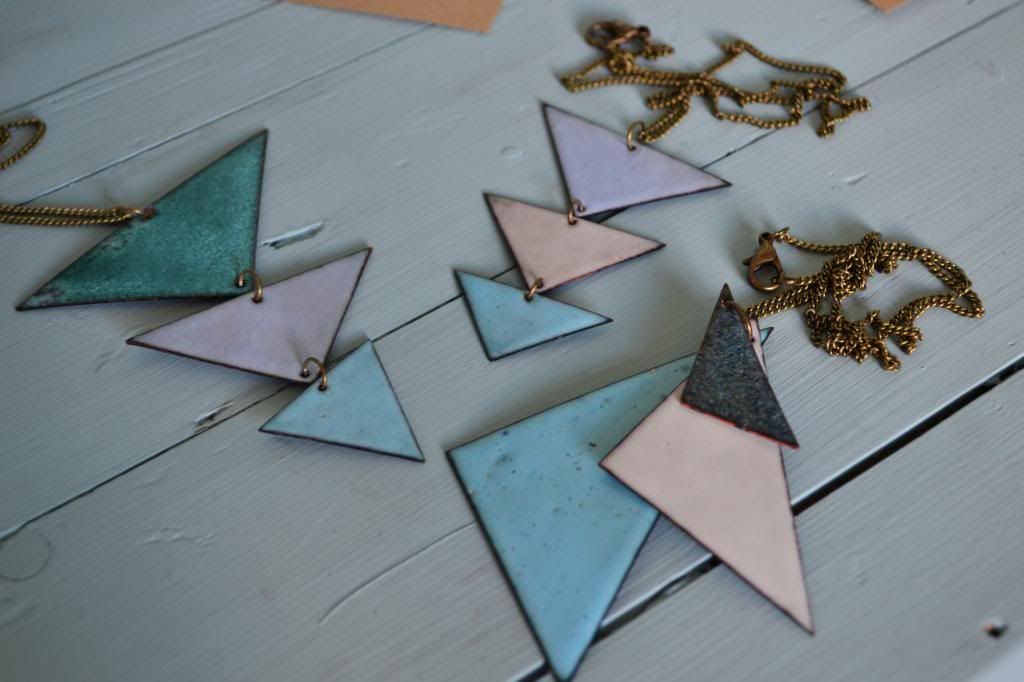 The true colours of the necklaces came out slightly different in the light, but the other photos taken show them well!
I absolutely love these necklaces, they're so wearable and go with anything, plus there's always something more special about handmade jewellery!
To find out more please check out Katy's facebook page here